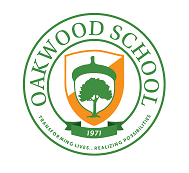 Grades Served: 1st-8th
Day/Boarding: Day
Enrollment Total: 102
Open House:  10/23, 11/13, 12/3 2019 and 1/8,1/22, 2/12, 3/3 2020
Mission: Oakwood School offers an exceptional learning environment for K-8 students with dyslexia, ADHD, and other language based learning differences. Our expert team meets students where they are, nurturing strengths, remediating areas of need and equipping each child with strategies to succeed and build confidence. This unique approach transforms the lives of our students as they recognize their endless possibilities.